Today has been fun!


Well aside from the disasters of breaking a glass first thing in the morning, freezing due to cold (because hello, winter!), and getting unwanted service disruptions during work, I celebrated my first birthday in more than ten years in Japan well. I had a total of three cakes (2 chocolate, one homemade pumpkin one), received a pretty post card and accessories, and a not-so-surprise birthday party at work! I had so much fun [will probably add pictures later if I remember]


Also, if you've noticed,
Macy opened a fic comm for us (me, Mace, and
Jan) called
gwynmacyharpe. I have like one repost there but I'd eventually migrate most of my stuff there not everything because there maybe fics which should not exist and I'm still debating on whether I should repost the slash ones there or keep them here or whatever works. All Horikoshi/JUMP het stuff will now go there, I guess that is, if I still manage to produce. The Arashi/non-JUMP/non-Horikoshi ones will stay where they are so you don't need to friend the comm if that's what you're after. :D I'd be locking my fic entries in this journal once I'm done though (don't worry, the fics in the comm won't be. and it's still going to be loooong time before that happens). You are welcome to friend that comm for fic updates from the three of us :)

It's December 4 now from where I am so my day finally came to an end but I hope I'll have a fruitful year. And thank you to everyone who remembered. I'm sorry I'm such a bad friend and I don't think it'll change soon but know that I appreciate every single one of you bearing with me :)


EDIT:

LETS JOIN GUYS. WE NEED MORE HET IN JE DON'T WE?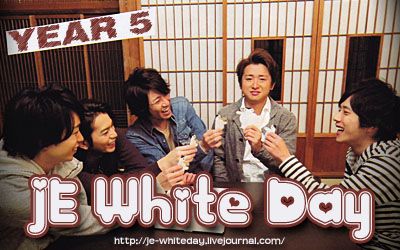 FAQ | Schedule | Sign-ups

Sign-ups are up to December 18!